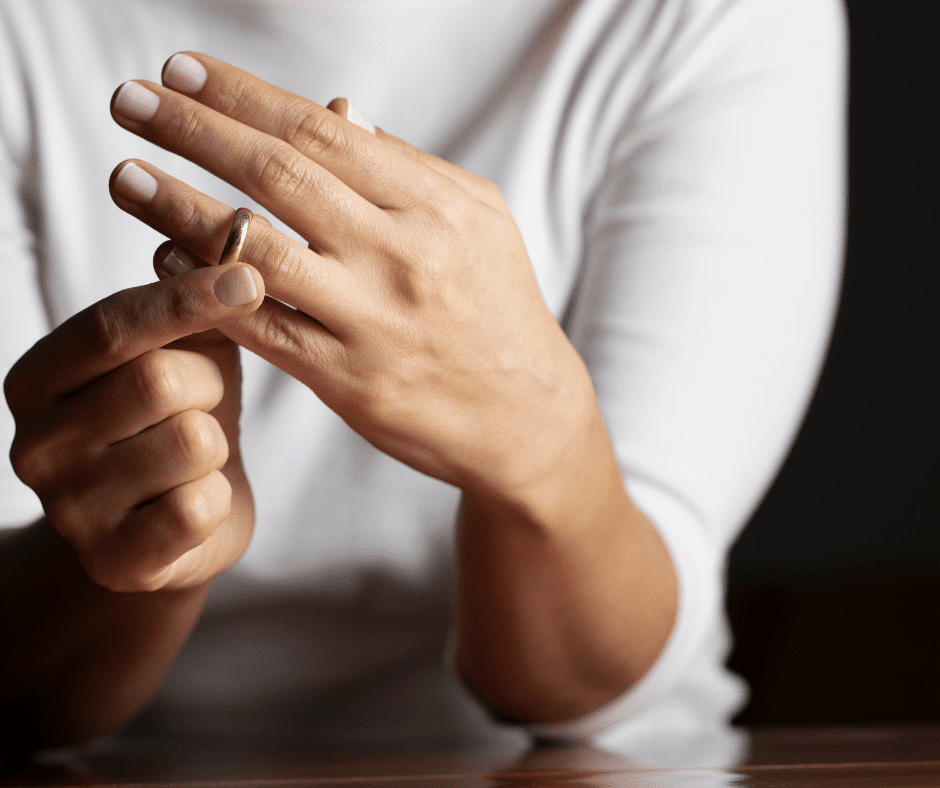 DIVORCED SPOUSES AND MILITARY BENEFITS

If you are a veteran who is divorcing or are getting a divorce from a veteran, you likely have questions about the impact of divorce on your benefits. There are two different issues in play:
The direct impact of divorce on benefits available to each spouse, and
Whether and to what extent a divorce court can divide veterans benefits

The best way to understand how divorce will impact your rights and benefits–as a veteran or the soon-to-be former spouse of a veteran–is to talk to an experienced veterans disability benefits advocate. The information below provides an overview of the most common issues facing divorcing veterans and former spouses of veterans.
DIVORCE MAY CHANGE THE AMOUNT OF VA DISABILITY BENEFITS
If the covered veteran divorces, veterans disability benefits may be reduced. That's because the veteran's spouse and any minor stepchildren who may have been taken into account in calculating benefits will no longer be considered dependents. It's important to update dependents as soon as possible after a legal change like divorce because overpayments can be withheld from future benefits.
DIVORCED SPOUSES MAY RETAIN SOME VA BENEFITS
The former spouse of a veteran may retain some benefits after the divorce. However, those benefits are limited, eligibility will depend on factors such as the length of the marriage and the length of military service, and some require action shortly after the divorce.
For example, the ex-spouse of a military veteran may have continuing eligibility for healthcare coverage, but only if the veteran served a minimum amount of time in the military and the spouse was married to the veteran for a minimum amount of time during that service. Former spouses who don't meet the requirements for this ongoing coverage may qualify for shorter-term continuing or alternative coverage.
CAN A DIVORCE COURT DIVIDE VETERANS BENEFITS?
The simple answer is no, but that doesn't tell the whole story. VA disability benefits aren't considered marital property, which means the court can't split them between divorcing parties. However, veterans disability benefits will be considered when determining child support or spousal support. So, a disabled veteran could be ordered to make domestic support payments that, as a practical matter, could only be paid out of disability benefits. However, there are some limitations on enforcement. VA disability benefits typically can't be garnished by a state court and may be garnished to collect child support payments only to the extent that the benefits are paid in lieu of military retirement pay.
APPORTIONMENT OF VETERANS DISABILITY BENEFITS
In limited circumstances where the veteran is not providing support to dependents and those dependents can establish hardship, the VA may apportion (divide) the disability benefits and provide some direction to those benefits. So, for example, if a disabled veteran is not paying child support, the former spouse may be able to apply for apportionment and receive a portion of the veteran's disability benefits directly.
MILITARY RETIREMENT PAY WORKS DIFFERENTLY
Military retirement pay, like other types of retirement benefits, is considered a marital asset. That means that the divorce court typically has the authority to divide these benefits between spouses.
How to Appeal Denial of Your VA TDIU Claim Total disability due to individual unemployability...